Gain immediate access to our quality Renewable Energy eBook when you subscribe to our home solar and wind power newsletter. Simply enter your name and email in the boxes below.
<! ---------Edit the below Code For AutoResponders ----->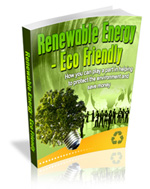 You will receive an email from 'Home Solar Power' that will need confirming. If nothing arrives check your email Spam/Junk folder.

<! --------- End Edit the Code For AutoResponders ----->
---

Menu

---
---

Products Reviewed

---
---

Related Articles

---

Renewable Energy Sources

The Efficiency Of Biofuels

Using Solar Power At Home

Living Off The Grid

How To Save Power

The World Energy Crisis

Using Wind Power At Home

The Future Of Electricity
---

Site Information

---

Privacy Policy

Terms & Conditions

Contact Us

Other Solar Power Sites

Peak Oil Home

"Using Solar Power At Home"

Using Solar-Power At Home

You can take care of most of your energy needs simply by harnessing the power of the sun using solar power. The power generated can be used during the day and, if you can store it, at night as well. All you need is a device that converts and saves solar energy. There are several different ways of doing this, depending on your particular needs and circumstances.

How does it work?

A home solar power system uses what are called solar arrays. Solar arrays, as the name suggests, are nothing more than a number of solar cells that convert the radiation given out by the sun. A solar cell is the smallest unit of any solar energy producing device. These cells are placed side by side, in a grid pattern, to form the arrays. These arrays are then exposed to the sun, mostly by placing them on rooftops.

The solar cells themselves are made of a semiconductor material and this is called a 'photovoltaic' (PV) cell. When exposed to sunlight, these PV cells create electrical current. The PV array is then connected to some basic electronics which sends the electric current to charge a 'battery bank'. To gain useful energy from the battery storage system a voltage inverter is also needed because the battery bank stores current in DC (direct current) form and most of our appliances use AC (alternating current). Hence, the need for conversion from DC to AC.

Here's a quick look at some of the uses to which solar energy can be put:-

1. Solar Lighting For The Home - A solar lighting system is very simple to install and use. It simply converts the energy from the sunlight to generate electrical power for the home. Also, because we can store the energy in batteries, we can have power even at night, when the sun is no longer shining. So, no power bills for you as all the energy, once your system is installed is free.

2. Solar Cooker - This is a small box size appliance that cooks your food without using fuel. You can use it to boil or roast food, but only slowly which is a good thing as it maintains much of the nutritional value of the food. So, here's your chance to have healthy food and also save on your power bills in the process.

3. Solar Home Heating - The best possible solution to your biggest worry. How do you cut down on the costs of heating your house?

The answer is simple - solar heating. It might be expensive to install, but the fact is that you recover your money after only a few years (because of the money you save on your bills). After that, you have heating for free! You also need to keep in mind that installation costs depend on how big your house is and its design.

These are the advantages that a home solar energy system can give you. When most families are worried about the rising cost of their power bills, you have the chance to get rid of that problem just by ordering an easy to follow home solar energy system guide. Along the way, you save money and you contribute to a pollution free environment.





Earth4Energy Best Guide!

Our conclusion is that Earth4Energy is the best and most useful DIY home energy guide. It is a very simple, comprehensive and easy to understand guide on how to build your own solar and wind power devices that produce renewable energy at home.

It is easy to read and understand, very helpful and the methods described can be implemented quickly. It's best points are that:



It has full details for both solar and wind energy devices.
The instructions are easy to follow, the devices easy to build and install and the construction and maintenance costs are low.




© Peak-oil-crisis.com 2009-13 All Rights Reserved